© 2011 HCREA.   All rights reserved.

295 Madison Avenue, Suite 1714,  New York, NY 10017 |  (212) 684-2044 | info@hcreadvisors.com

HCREA understands the complex needs of medical space users—clinical, laboratory and administrative. HCREA has handled over $4 billion of assignments nationwide*, exclusively for tenants. We apply our expertise on your behalf to secure maximum value for your real estate commitments and minimize costs.


We give you the benefits of an in-house real estate staff without the expense. Because we represent healthcare tenants exclusively—never building owners or developers – we are 100% free from conflict of interest in the real estate marketplace. 


We are your fiduciary. Our processes are transparent. We show all and tell all. You benefit from better real estate results and peace of mind.


Our clients include large general practice groups, specialty medical practices, medical diagnostic labs, and other healthcare providers that need clinical space, administrative offices, and laboratory facilities. 


* through its affiliate Commercial Tenant Real Estate Representation


LEADERSHIP and
SENIOR ADVISORS

Specialized in   

  healthcare real estate

  Complete real estate

    solutions

    Committed to

        improving your

         business operations

We take care of your real estate needs


HCREA provides complete end-to-end real estate solutions.  Traditional real estate firms focus on space -- finding it, building it.  What happens before, afterward, and in-between is your issue.  HCREA focuses on you.  We guide you in creating real estate solutions.  Hands-on.  From strategy through move-in.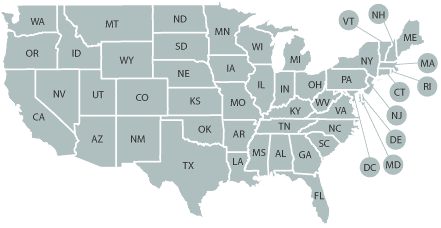 "HCREA has served us well in Chicago, Boston, Long Island, Purchase (New York), Kansas City, and San Ramon (California)…We appreciate the fact that HCREA helps protect our interests from the very beginning of a transaction all the way through – from helping to assess how much space may really be needed, to developing and carrying out a 100% pro-tenant strategy…We'd certainly recommend HCREA  to other commercial tenants."

V.P. and General Counsel, IntegraMed

Select HCREA project locations (partial list)

"HCREA has been there every step of the way, guiding me, researching things, or merely providing opinions… I have recommended that AmeriPath utilize HCREA for future endeavors, would not ever consider using any other firm myself, and will enthusiastically recommend you to anyone who should ask me."

Managing Director, AmeriPath

"Through detailed lease negotiations at three different buildings, even when time was tight and we were under pressure, HCREA never cut corners to 'get the deal done'; you pushed for the terms that would keep costs low and protect IntegraMed for the long-term."

President of Fertility Centers, IntegraMed